What is the Digital Seminar?
Four-session course with HUC-JIR scholars plus Q&A videos on Reform Judaism to spark discussion in your classroom. Streamed right to your synagogue.
For over 3,000 years, Judaism has claimed a unique insight into the nature of God. But that insight has evolved. The Reform Movement emerged as a religious response to modernity. And modern events and ideas have challenged us to ask: "Where is God in Reform Judaism?"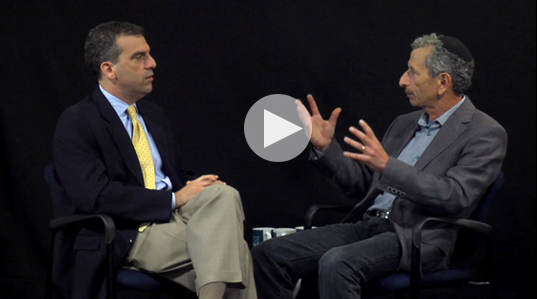 What are Live Encounters?
Live-streamed discussions between HUC-JIR scholars in your synagogue. Interactive Q & A with study guide provided for continued learning.
Many American Jews harbor deep suspicion towards Germany because of the Holocaust. In fact, Germany has actively confronted its past and now, more than anywhere else in Europe, Germany is the site of Judaism's most vibrant revival.
What is the Bully Pulpit Podcast?
Passionate discussions on the issues that are inspiring our leaders and thinkers in the Jewish world.
Rabbi Laura Geller discusses Next Stage: Temple Emanuel's Boomers & Beyond Initiative designed to address the needs of community members fifty and above.
Rabbi Paul Kipnes discusses the deep anxiety, stress and pressure on kids today and offers some wise advice for parents.
How far should we go to change someone's opinion? Rabbi Dr. Rachel Sabath Beit-Halachmi takes a look at Jewish tradition and draws some lines.